Reconstructing the past, in preparation for justice
'Forensic' defined relates the reconstructive process of preparing a case for the Court system.
Forensic science is found is found in diverse disciplines – computers, handwriting, ink, dentists, engineers, pathologists, physicians, polygraph and accounting.
To begin building our 'body of evidence,' we start by assembling the skeleton, by performing deep dive data analytics.
Next, we add muscles and organs onto the body of evidence, by combining qualitative information with quantitative data.
Forensic Services expands far beyond investigations alone, as reflected in the diagram below.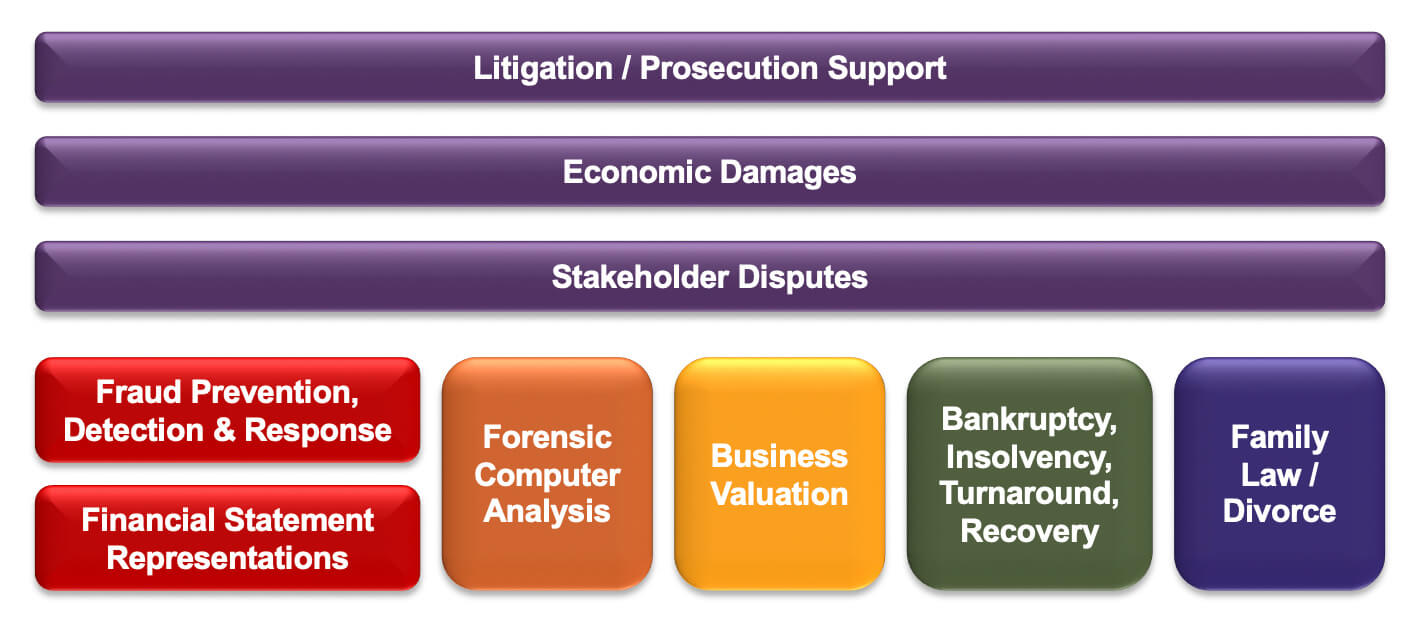 Re-defining 'the box,' not just thinking outside of it.
Creativity with Transparency
For non-traditional, unconventional situations, non-traditional, unconventional solutions are required. We approach forensic analysis from multiple different slants, perspectives and vantage points, with the objective of yielding a consensus result that is scientifically solid, sound, airtight and bulletproof.
When internal processes or controls break down, disputes or investigations often result, requiring forensic analysis in a legal proceeding – either civil, criminal or both. We help clients 'de-mystify' the forensic process, unlocking what often seems like a 'black box.'
'The Black Box' – An Overview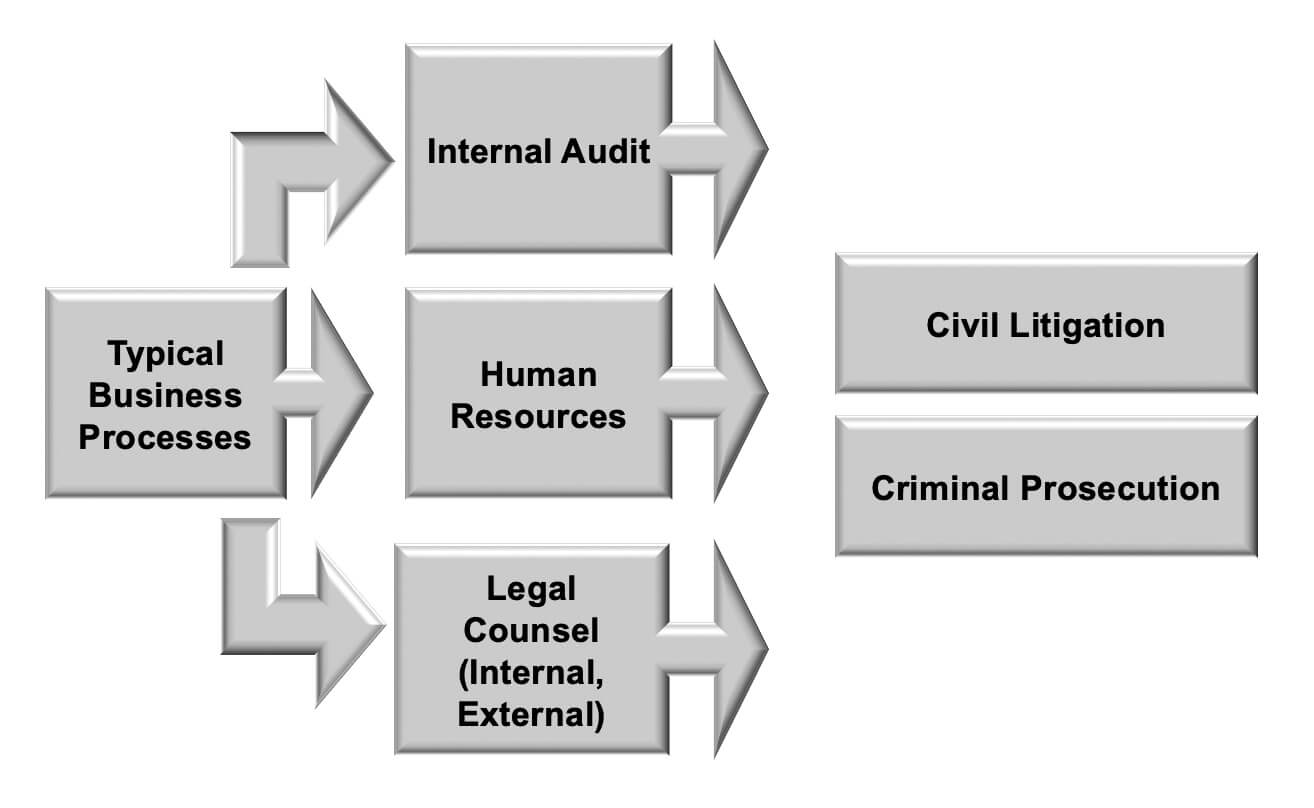 From the Sawyer Case Files
Below are selected case experience examples, related to our past forensic analysis, stakeholder disputes and calculation of economic / financial damages, by industry. For additional case experience, please refer to
Investigation, Intelligence,
Risk / Controls
and
Expert Witness
.
Largest Contract Dispute in History against the United States Government ($5 Billion), involving development of a stealth attack aircraft. Responsible for Radar component of the claim ($101 Million, including $60 Million in subcontractor settlements).
Government /
Disease Research
Forensic Accounting Analysis regarding misapplication of over-spent budgeted programs, in response to Congressional inquiry. Findings reports issued internally to the research agency, and to United States Congress.
Forensic Due Diligence in connection with an acquisition by a Fortune 20 healthcare provider, in connection to the Foreign Corrupt Practices Act, resulting in a decrease of $300 million in the acquisition price. Used forensic data mining tools to detect questionable payments and relationships the target domestic operation.
Products &
Manufacturing /
Firearms
Intellectual Property Dispute involving trade dress infringement and disgorgement of profits, resulting in a favorable outcome for the client, a world-renowned firearms manufacturer.
Technology & Communications
Purchase Price Dispute for the computer leasing division of a Fortune 10 Corporation. In a joint effort between Atlanta and New York Offices, served as key Atlanta contact for client and the client's defense attorneys.
Logistics &
Transportation
Analysis identified diversions of company funds for personal benefit of $246K and distributions of $303K which exceeded the subject's equitable shareholder position. If treated as loans, diversions would have accrued interest of $72K.
Bankruptcy Settlement Administration for the credit card services division of a Fortune 10 Corporation. Managed the Atlanta team, and served as key client contact for the Atlanta-based client, while coordinating with project leadership in Chicago and New York.
Hospitality &
Entertainment /
Franchising
Forensic accounting analysis in defense and risk mitigation in connection of tax evasion allegations, along with risk for threat finance / terrorism funding.
Hospitality & Entertainment / Food Services Distribution
Arbitration Analysis in support of a publicly traded food service and nutrition provider, regarding profit sharing and bonus calculation for an outsourced payroll and human resources contractor.
Healthcare & Hospitals / Senior Adult Communities
Reconstruction of transaction account activity for more than 20 bank accounts, in preparation of cash flow analysis, indicating diversion of company assets of $4.4 million by CFO of retirement community conglomerate ($138 million annual revenue).
Forensic accounting / financial damages analysis for defense counsel, in relation to potential faulty products in recreational / maritime / sport boating.
Logistics &
Transportation
Forensic accounting / expert witness consulting for defense counsel in personal injury matter. Prepared discounted cash flows analysis, in critique / rebuttal of plaintiff's counsel experts (economist, life care planner).